Blue Marlin vs. Wolfe Pack! Winning the war on blue marlin in Savannah, Georgia.
Posted by Team Zacatak on 11th Jun 2021
---
Casey Spivey is the owner of 'War Wolfe', a 52' Viking based out of Savannah in Georgia, United States. He shares his story of landing the first ever blue marlin for his boat and the first blue out of Savannah for the 2021 season, on the Zacatak Thunderstruck.
---
With a bunch of his best mates, some since childhood, Casey was looking forward to marlin season and in particular, fishing the Savannah Sport Fishing Club's Bluewater Tournament in late May 2021.
"I brought War Wolfe back in August last year out of Anna Marie Florida, and brought her home to Savannah Georgia during September. It's a great boat that raises plenty of fish."
"We had entered the Bluewater Tournament, but in the end we couldn't compete due to four days of rough seas and 'small craft advisories,' which wouldn't allow a fishing day per the rule book… so we fished anyways!"
Little did the War Wolfe crew know how much the decision to keep fishing would pay off.
For those unaware, a 'Small Craft Advisory' is issued by the National Weather Service in the United States when sustained wind speeds and/or seas are potentially hazardous. The fact that there is no precise definition of a 'small craft' is a topic of contention.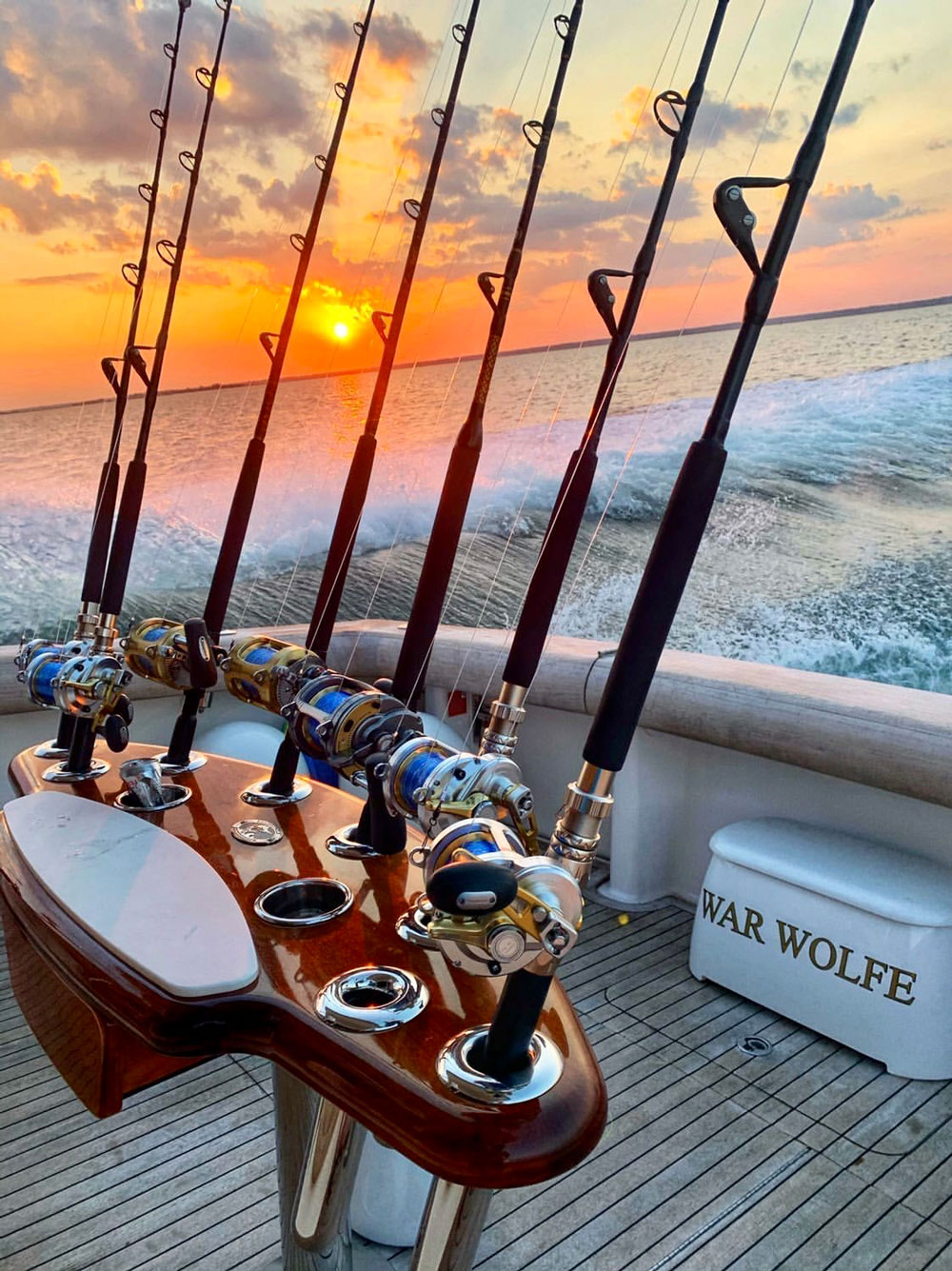 "We were working the ledge that morning. It really was a slow bite as we thought we were going to be on the mahi pretty hard. My buddy Zack briefly hooked a sail on a chugger with meat behind it, but it dogged across the spread and shook off. I got a hook in a sailfish right after that and lost the fish due to tackle failure. At that point we were pretty frustrated - losing a fish is never fun but tackle failure is like a dagger. We regrouped, decided to push on and start working east to deeper water."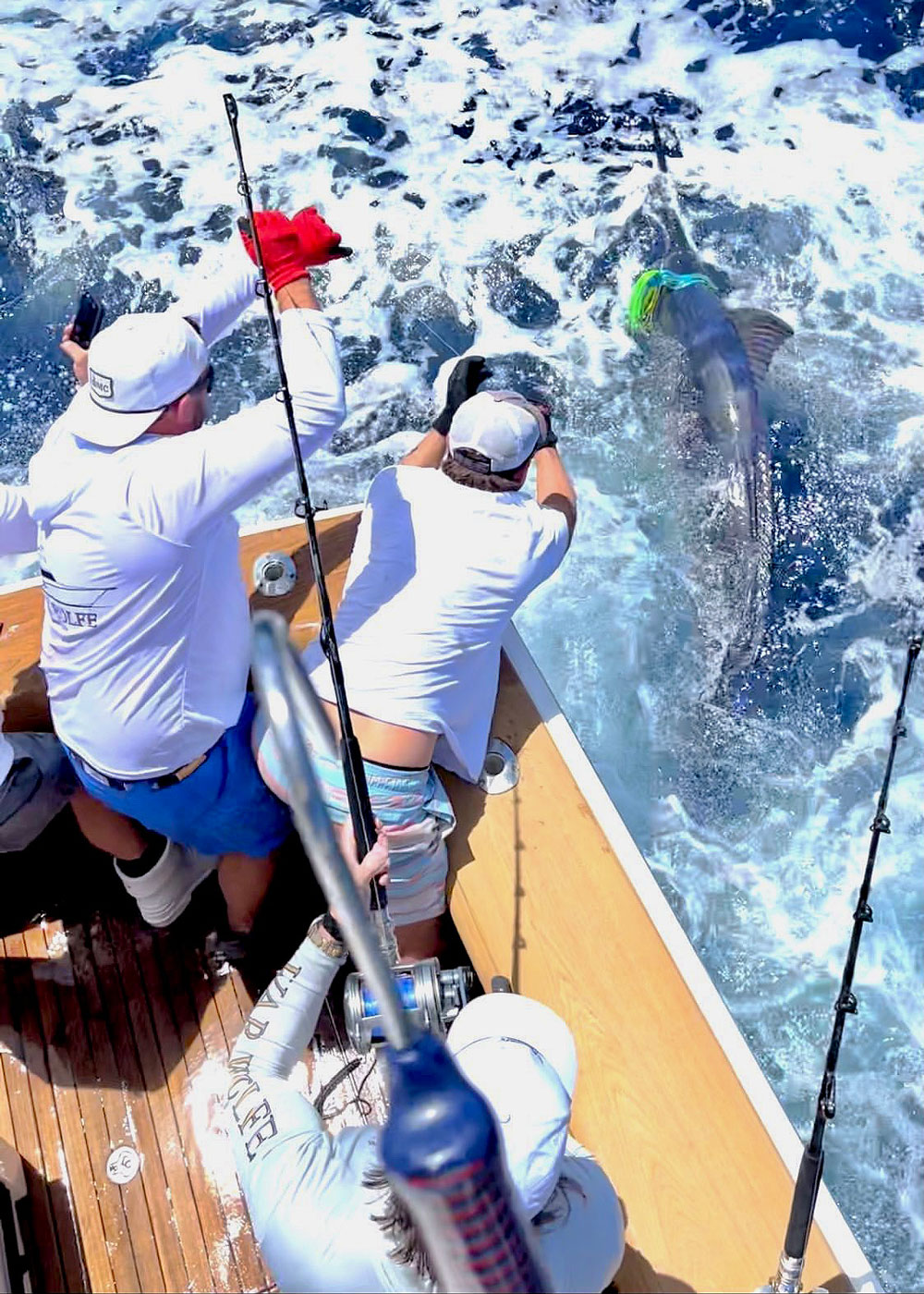 "I usually run the port side of the boat and watch the right side lines. We were trolling for around an hour when I saw a flash off my teaser. It worked like a dream, the fish came up and crushed the Thunderstruck on my flat left. My guy who runs the left side didn't see what happened, so I raced over to the rod. It dropped back for about five seconds and then locked down. We had hooked a blue marlin! It hit the Thunderstruck so hard that both hooks in the twin hook rig stuck solid... it's a great damn lure!"
"It ran off about 500 yards in 30 seconds. Once we got the lines cleared and established where the fish was, we backed down hard and caught her in 34 minutes (tag and release)."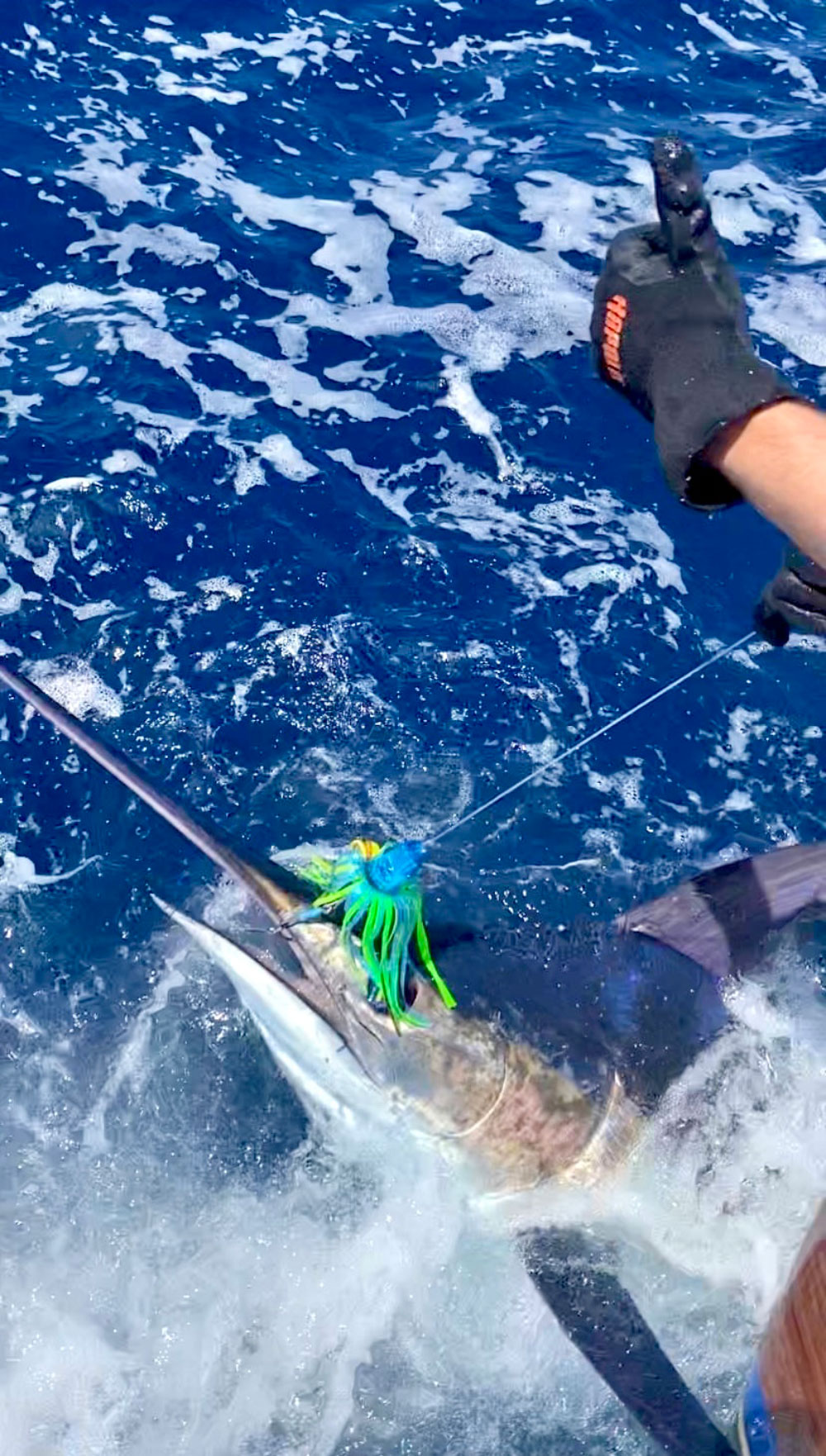 "My captain, Capt. RJ Schmelter, had bought some Zacatak Lures after watching a video on them earlier this year. He was all jacked up when they arrived. This trip was the first time using them, so they are badass lures man! It was the Thunderstruck in Electric Dorado that took the hit."
"Five to six foot seas and a stud 350lb+ blue marlin which would have won the tournament! Really made our season as we don't see a lot of billfish that size out of Savannah. Bitter sweet to say the least… but we have one hell of a crew!"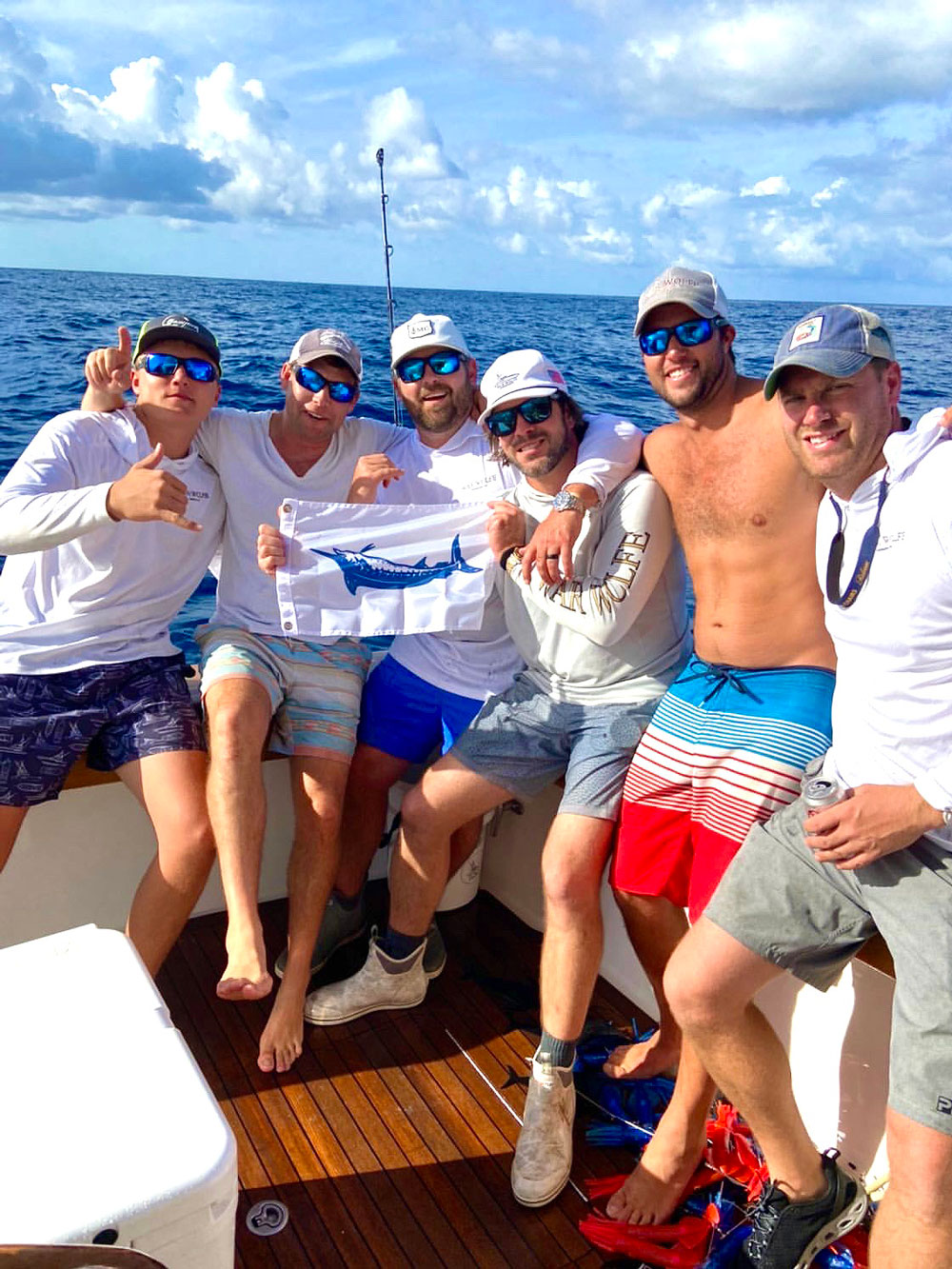 Suitably, Casey displays a quote by philosopher Henry David Thoreau on the War Wolfe Insta page - Many men go fishing their entire lives without knowing that it is not the fish they're after.
The sheer joy and unity of this crew speaks volumes, and we are thrilled to have played a small part in their battle for blue.